Our Child and Adolescent Team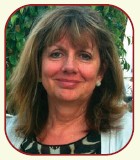 Elaine Mayall - Director
Retired Cognitive Behavioural Therapist & Counsellor
M.Sc Cognitive & Behavioural Psychotherapies, 2000
M.Sc. Occupational Psychology, 1993
Diploma in Counselling, 1996
BABCP accredited / BACP registered member
GDPR Compliant

I worked in the NHS from 1993 to 2006 as both a therapist and manager. For the past 10 years I have worked as therapist and Director of The Rooms (our sister organisation). I am now retired from clinical practice and concentrate on my role as Director.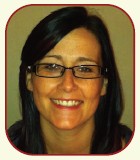 Dr Lucy Kornecki
Clinical Psychologist
Doctorate in Clinical Psychology
BSc (Hons) Psychology
HCPC registered
Member of British Psychological Society
GDPR Compliant
I have worked in the NHS for over 10 years & qualified as a clinical psychologist in 2010. I have undertaken private work for a number of years, both in therapeutic & legal capacities. I currently specialise in working with children, young people & their families. I have experience of working with severe mental health problems in young people, including anxiety & panic, OCD, PTSD, health anxiety, social phobia & depression, behavioural difficulties, risk (in particular self-harm) & Autistic Spectrum Disorders (ASD). I am trained in the Autistic Diagnostic Observation Schedule & have experience of assessing & diagnosing ASD in young people. I primarily use a cognitive behavioural therapy (CBT) approach but also have experience in family therapy & approaches such as mindfulness & acceptance & commitment therapy (ACT) one of the 'Third Wave' therapies of CBT. I also have experience of working with young people in forensic services.

As a parent it is often daunting to think about bringing your child to see a psychologist and the young person themselves can be very anxious, not knowing exactly what it will be like. I have an honest approach and am always clear about what I think the difficulties are and what is needed to help the young person recover from them. I try to be flexible and creative in my approach, with a focus on making people feel at ease, particularly when I meet them for the first time. If young people don't feel they can come into sessions on their own at first I am happy for parents to accompany them and also for parents to help explain what their difficulties are if they are unsure about how to do this. Where confidentiality will allow I include parents in the therapy by providing summaries of sessions and asking for their help in supporting their child with out of session tasks. I am happy to see parents on their own to offer advice about how to support a young person if they are not keen to attend therapy themselves.

I have experience of doing group sessions with families, helping discuss difficult relationship issues or difficulties that are having an impact on various family members. This can often make a huge difference as it is a different environment and the session provides a boundary so everyone's views can be respected and people are reminded of the need to listen to each other. Each young person and families needs are different and the type of approach you would like to take (whether that is individual or group sessions) can be thought through in the first session and altered if required as the therapy moves along..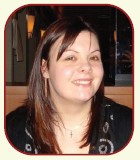 Dr Carla Innes
Clinical Psychologist
Doctorate in Clinical Psychology
BSc (Hons) Psychology
Member of Compassionate Mind Foundation
HCPC registered
GDPR Compliant

I am a clinical psychologist with over ten years of experience and have worked with young people experiencing a range of difficulties during this time. I am a specialist in working with young people and their families on a range of issues including:

- Parenting anxious children (most appropriate for children aged 10 and under)
- Parenting approaches to Autistic Spectrum Conditions
- Adapted CBT with young people with Autistic Spectrum Condition
- Work with adults and children with intellectual disability including approaches to 'behaviour that challenges'. I also offer training and consultation to professionals and staff teams in this area.
- CBT for anxiety difficulties including OCD, social anxiety and PTSD (for adults and young people)
- Compassion Focused Therapy relating to a range of difficulties including low mood, anxiety and complex trauma
- Mindfulness based stress reduction with young people

My work in the private sector also includes medical/legal assessments. I regularly work with clients who have experienced road traffic accidents for assessment and therapy. I also complete cognitive assessments, capacity assessments and have provided a psychological opinion on a range of issues.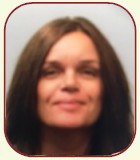 Becky Gorton
Accredited Cognitive Behavioural Therapist
Cognitive Behavioural Therapy Supervisor
Senior Child & Adolescent Mental Health Practitioner
PGCert Supervision Skills (CBT pathway) University of Manchester 2021 (pending)
PGDip Evidence Based Psychological Therapies CYP (CBT pathway) University of Manchester 2017
Dip Naturopathic Nutrition College of Naturopathic Medicine 2010
Foundation in Family Therapy Merseyside Psychotherapy Institute 2004
Dip Social Work/ DipHE (Applied Social Sciences) University of Portsmouth 1998

BABCP Full Accreditation
SWE Registered
GDPR Compliant
I have worked in the NHS Child & Adolescent Mental Health Service (CAMHS) from 2002-2021 most recently as a Senior CAMHS Practitioner/ Cognitive Behavioural Therapist (CBT) and Cognitive Behavioural Therapy Lead. This role included supervising a CBT student, qualified CBT's and Children and Young Peoples Psychological Wellbeing Practitioners.
I have seen children and young people with a wide range of mental health difficulties including depression, anxiety, panic, obsessive compulsive disorder, trauma, specific phobias and other conditions. I was also part of the CAMHS Multi Disciplinary Team offering assessments and interventions for Children and Young People with social communication difficulties (including young people on the Autism Spectrum and with Attention Deficit Hyperactivity Disorder).

Primarily in private practice I offer CBT and CBT Supervision. I am on the Private Practice Register and a recognised provider with a number of Health Insurance Companies. Additionally I am a marker for the Psychological Therapy Training Centre. I have undertaken post graduate training in adapting CBT for people with cancer and people on the autism spectrum. I also offer behavioural intervention approaches and draw on my wider experience in family work and parent training.

My background is in Children's Services, both in a multi-disciplinary children with disabilities team and in children and families teams.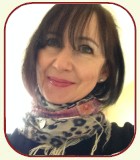 Ellen O'Connor
Cognitive Behavioural Therapist
Registered General Nurse 1990
Registered Mental Health Nurse 1993
Diploma in Community Health-Specialism Substance Misuse 1995
MSc Business Management 2004
Webster Stratton Parenting –The Incredible Years-2007
Parent Child Game Practitioner and supervisor 2007
MSc Module in supervision Lancaster University 2008
Diploma Cognitive Behavioural Psychotherapy 2012
CBT Supervision Module 2016
GDPR Compliant

I have worked in the NHS since 1987 both as a general nurse and mental health nurse in a variety of settings – hospital in patient and the community. The majority of my experience has been in mental health, now specialising in children's behavioural and emotional well- being for ten years.

I currently work with children, young people and their families using a variety of skills. I work as a cognitive behavioural therapist with children and young people experiencing emotional difficulties such as anxiety, separation anxiety, social anxiety, school refusal, OCD and also I work with young people experiencing low mood and low self- esteem.

I work with children of all age groups. I support parents to strengthen their positive parenting strategies and their relationships .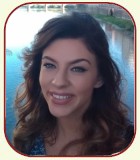 Jessica Leigh
Cognitive Behavioural Therapist
Postgraduate Diploma in Cognitive Behavioural Therapy
Postgraduate Certificate in Psychological Therapies in Children and Young People
M.Sc Investigative Psychology
M.Sc Psychology
GDPR Compliant


I'm a qualified cognitive behavioural therapist with a number of years experience in the NHS. I can work with a range of mental health issues including depression, generalised anxiety disorder, social anxiety, OCD, panic, BDD, health anxiety, low self esteem and PTSD.

I have experience in working in a child and adolescence mental health service (CAMHS), working with children aged between 6-18 years. I treated young people with a range of difficulties, and supported caregivers in applying evidenced based approaches at home. For example sleep and behavioural difficulties. Additionally I have experience of working with young people with neurodevelopmental disorders such as ASD.

My role will be to get a shared understanding of the presenting problem/difficulties, and work with you on the therapy goals you wish to achieve in a safe and confidential environment.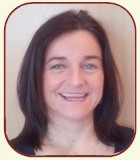 Alison Triste
BABCP Accredited Cognitive Behavioural Therapist
Post Graduate diploma in CBT
Foundation certificate in Emotional Health in Children. Bolton Behaviour Support accredited by the University of Bolton
H.L.T.A Manchester Metropolitan University
B.Sc. (Hons) Psychology
Member of the British Psychological society
29 years' experience working with children
Delivering CBT to children, adolescents and adults for 8 years
GDPR compliant

Hello, here is a little back ground about me. I travelled to America and worked as a Nanny for a year when I was 18 then came back to England to study for a Psychology and counselling degree. I then trained as a young people's advice worker giving support to 16-25 year olds. I continued working as a Nanny for the next 14 years alongside bringing up my own family which included 2 step children and my son diagnosed with Autism, Dyspraxia and Dyslexia. I also ran a pre-school group, worked as a pre-school gymnastics coach and began working in primary school from 2003 where I qualified as a Higher-level teaching assistant (H.L.T.A.)
The teaching role entailed teaching children aged 4-11 and delivering the teaching provision for children with specific learning difficulties and Autistic spectrum conditions for which I completed additional training. I then trained in working with children with emotional health difficulties and became the social and emotional aspects of learning coordinator (SEAL's) in school which entailed carrying out group and 1 to 1 interventions. I felt that the children I worked with needed extra strategies to manage emotions so I trained as a Cognitive Behavioural Therapist specialising in working with children. I also trained to work with Adults.

For the past 8 years my focus has been on mental health and have been using predominantly CBT interventions with children in schools, working systemically involving the parents and schools where necessary and have developed a private practice for children, adolescents and adults.
Currently I am piloting a whole class program in building resilience and emotional health as a preventative measure and have written a book on CBT in schools which is just at the editing stage.
For the past 7 years I have supervised trainee CBT Therapists working with children, adolescents and adults in addition to qualified therapists in a variety of settings including CAMHS, schools, the NHS and private practice.
I also deliver whole staff training in mental health for school staff and children, using CBT techniques.

As CPD I have trained in Compassion Focused Therapy (CFT) Acceptance and Commitment Therapy (ACT) Dialectical Behaviour Therapy (DBT), Metacognitive Therapy and Bereavement counselling for children.
To assess a person's needs, I carry out a full case conceptualisation using a formulation to best inform treatment. I
fit a disorder specific evidence based CBT treatment with flexibility, drawing from additional approaches if helpful. My passion is enabling children and adults to maximize their potential by working collaboratively to meet their treatment goals by using a combination of symptom reduction protocols in addition to Positive Psychology.

I have experience of treating:

Separation anxiety LSE
Social anxiety Perfectionism
Health anxiety Sleep difficulties
Generalised anxiety
Panic disorder
Agoraphobia
Specific Phobia
Trauma (P.T.S.D)
Depression
Self-harm/distress tolerance
Anger
OCD/BDD
Stress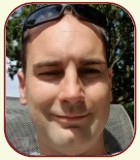 Phil Jones
Mental Health Practitioner
GDPR compliant

I have worked in the NHS since 2002 in a variety of mental health and learning disability settings, completing my mental health nurse (DipHE) training in 2012. My career has remained in Child and Adolescent Mental Health (CAMHS) since then, an area for which I have a strong passion for in helping young people and their families achieve the best outcomes alongside and understanding of their difficulties.

I have spent a number of years working within a CAMHS intensive therapy service delivering psychoeducation, coping strategies including mindfulness and exposure therapy, whilst utilising aspects of a number of therapies such as CBT, DBT, family therapy and elements of MST, this being via intensive internal NHS training and mentorship from previous psychologists, psychotherapist and family therapists.

I have significant experience in working with young people who suffer from anxiety related disorders such as OCD, separation anxiety, generalised anxiety, phobias including emetophobia, sleep difficulties and stress. Either as a main difficulty or an associated difficulty of another mental health difficulty, I have experience of working with young people with low mood and depression. Alongside this, I also have a special interest and significant experience of working with young people and their families where the young person has a diagnosis of ASD which also includes associated experience of interlinked ASD and mental health difficulties such as the above. Ensuring that NICE guidance is followed.

I feel it is important to have an honest approach with young people and their families, ensuring there is clarity about difficulties and the best way to help the recovery process, whilst recognising that the initial steps to engaging with someone new, sometimes can be the hardest.

I'm able to offer sessions on an individual basis, family sessions or a mix of both. Depending on the difficulties, sometimes family sessions can be a safe and effective way to help understand difficulties and support change within the family home. There are times where a young person may not feel able to attend a session on their own, I am wholly accepting of parents attending sessions initially. There are times when out of session tasks maybe beneficial to support the work in session, alongside this and if confidentiality allows, involving parents in a session overview with a view to collaborative working which may include parental support outside of sessions for session tasks. This stems from my experience of working within an intensive therapy service.

I listen to young people and their families in a non-judgemental way offering a comprehensive assessment before working collaboratively on goals set for treatment. It's important to understand the current difficulties to ensure the right approach is taken, whilst working collaboratively. It's also important to close a course of treatment, looking at individual relapse prevention work. At all times, risk is being assessed and if needed, safety plans created.

All work carried out is under the supervision of Dr Lucy Kornecki. Due to current difficulties surrounding the global pandemic, all sessions with myself currently are offered via applications such as Skype, Zoom etc.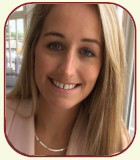 Dr Lucie Rutter
Clinical Psychologist
Doctorate in Clinical Psychology
MSc Forensic Psychology
BSc (Hons) Psychology
HCPC Registered
Webster Stratton Incredible Years Parent Training Accredited
Video Interaction Guidance (VIG) Accredited Practitioner
GDPR compliant

I am a Clinical Psychologist registered with the Health Care Professions Council (HCPC).  

I have over 10 years' experience working in both NHS and private mental health services. I currently work as a Senior Clinical Psychologist in a Child and Adolescent Mental Health Service (CAMHS) with children, young people and their parents. I have experience working with people with mild to severe mental health problems. These include anxiety related conditions such as generalised anxiety, OCD, health anxiety, separation anxiety, social anxiety, PTSD, social phobia and other specific phobias. I have supported young people with low mood, depression and school refusal. I have experience managing risk such as self-harm and suicidal ideation and helping families to support young people who are experiencing these difficulties. I have worked with young people who have low self-esteem, eating disorders, sleep problems and other emotional difficulties. I have experience of assessing and contributing towards diagnosis for Autistic Spectrum Conditions (ASC) and Attention Deficit Hyperactivity Disorder (ADHD).

I use evidence-based approaches such as Cognitive Behavioural Therapy (CBT), Video Interaction Guidance (VIG), Third Wave Therapies such as Mindfulness, Acceptance and Commitment Therapy (ACT) and Dialectical Behavioural Therapy (DBT). I have experience of family therapy and encourage families to be involved in supporting young people with their difficulties.

I usually meet with parents and young people together to begin with and then with the young person on their own when they feel comfortable to do so. My aim is to help explore the difficulties that individuals and families are looking for help with and then be honest and transparent in the ways in which I am able to support. I am able to offer individual sessions, family sessions and a mix of both when required. I recognise that engaging with someone new can be daunting for young people and their families and therefore initially I prioritise helping people to feel comfortable to share their difficulties.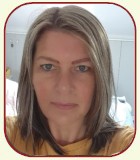 Kirsty Hill
EMDR Therapist, Relationship Therapist, Counsellor, Trauma Therapist, Life Coach
Diploma in Counselling Level 4
Rewind Trauma and phobia THERAPY – Human givens society
BACP accreditation
EMDR Qualification – EMDR Masterclass
Relationship Therapy QUALIFICATION - CFC
Diploma in Coaching – Centre of excellence
GDPR Compliant

I qualified as a counsellor in 2006 working for a local charity which is still ongoing. I have undertaken many projects for them working with:

Victims of domestic abuse in Wythenshawe as part of a multi-disciplinary team.

Young people in schools and pupil referral units and in private practice.

Trauma projects for young people – one being those at risk of/involved in Child Sexual exploitation as part of a multi-disciplinary project in Rochdale, Wigan and Stockport. Another working with care leavers. Working with victims of the Manchester Arena bombing.

EAP clients.

I facilitate crisis management groups when needed.

I feel I offer my clients a non-judgemental, safe place to unpick their issues and look at making positive changes and move forward. I work at my clients pace, giving them the time and space they need to feel more in control of their own lives. I have had the luxury over the years of being able to give my trauma clients the time and space they need to come to terms and move on from what has happened to them. I am as passionate about my work today as I was when I started my training back in 2003.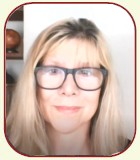 Lou Hillier
Chartered Counselling Psychologist
Remote Appointments Only
BSc Psychology (Hons) (BPS approved) 1999
Post Graduate Certificate Counselling & Psychotherapy 2000
Certificate Hypnotherapy 2001
Diploma & Advanced Certificate Counselling 2000-2002
MSc Counselling Psychology Humanistic & CBT 2004
Doctoral Qualification Counselling Psychology 2005
Certificate Mindfulness Training 2008
Diploma Neurolinguistic Programming 2009
Certificate Equine Assisted Psychotherapy 2011
Post Graduate Practitioner Diploma Cognitive Analytic Therapy 2015
Certificate CBT for Personality Disorders (Beck Institute approved) 2017
Certificate Third Wave CBT, CFT, DBT, ACT & Mindfulness 2018
Since qualifying as a psychologist in 2005, I worked for 15 years in the NHS in primary care, secondary care community mental health teams and also in the voluntary sector, providing services to adults, couples and young people/children 12+. Since 2020 I have worked exclusively as an independent psychologist.

The range of psychological therapies I provide include: interpersonal and integrative psychotherapy, cognitive behaviour therapy, counselling, acceptance and commitment therapy, compassion focused therapy, solution focused therapy, cognitive analytic therapy, mindfulness and hypnotherapy.

I have experience of working across the full spectrum of conditions from mild to severe presentations. I specialise in interpersonal relationships, attachment, complex trauma, addictions, current/historic abuse, loss/bereavement, as well as the main anxiety and depression related conditions, for example, generalised anxiety, social anxiety, panic, health anxiety, OCD, stress, PTSD, low self-esteem, low confidence, low mood, low motivation and bi-polar disorder.

The purpose of all the training is to be equipped with the widest possible selection of strategies, skills, techniques and theories to draw upon to make sure my clients get treatment that is highly tailored to their unique individual requirements and the most appropriate assistance to meet their goals and needs.

GDPR Compliant
Accredited by Health Care Professions Council (HPCP) & British Psychological Society (BPS)
Approved Insurance Provider for: BUPA, AXA PPP, Aviva, Healix, (WPA pending).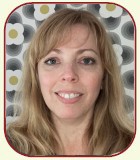 Katie Meggers
Cognitive Behavioural Therapist

BABCP Accredited
Post Graduate Diploma in CBT
Foundational Training in Dialectical Behaviour Therapy
Post Graduate certificate in Practice Assessment
Post Graduate Mental Health Social Work Award
Diploma in Social work
BA (Hons) Social Work
GDPR compliant and registered with Social Work England
I originally trained as a social worker and have spent 22 years working within statutory mental health services including the last 6 years working within Child and Adolescent Mental Health Services (CAMHS) in the NHS.

I love to work with young people and their families to support them to bring about the changes they wish to make in their lives. I have worked with a wide range of mental health difficulties including social anxiety, OCD, specific phobia, GAD, PTSD, panic, low self esteem and depression.

As well as working with mood disorder and anxiety, I have worked with young people with difficulties managing emotions, self harm and suicidal ideation. I have a special interest in working with young people with attachment difficulties and have completed further training in this area.

I enjoy working using both CBT and DBT dependent upon the needs of the young person.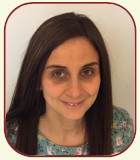 Liz Meller (remote therapy only)
Systemic and Family Psychotherapist and Supervisor
MSc Systemic and Family Psychotherapy (Leeds University)
PGc Supervision Skills for Mental Health Professionals (Manchester University)
Cert in Higher Education in Addiction Studies (Leeds University)
Solution-Focused Brief Therapy – (Brief UK Bristol)
Level 3 Qualification in Cognitive Behavioral Interventions (Chester University)
NVQ Level 2 Youth and Community Practice (The National Youth agency)
AFT (Association of Family Therapy) Registered Therapist and Supervisor
UKCP (UK Council for Psychotherapy) Registered
GDPR Compliant
I have over 20 years' experience working alongside children, young people, adults and families in a number of inpatient and community settings. Until recently I worked within the NHS for nearly 20 years in both the child and adolescent mental health service (CAMHS) and the young person's substance misuse treatment service. I currently practice privately at The Rooms at both the Poynton and the Knutsford centres with children, young people, adults, couples and families.

Family Therapy:

As a registered systemic and family psychotherapist, I help people in close relationships to help each other. Family therapy enables family members, couples and others who care about each other, to express and explore difficult thoughts and emotions safely, to understand each other's perspective, and appreciate each other's needs. It enables people to build on strengths and make positive changes in their relationships and their lives.

Research shows that family therapy is beneficial for children, young people and adults of all ages experiencing a wide range of difficulties and circumstances. These include (but are not limited to) child, adolescent and adult mental health difficulties, parenting difficulties, illness and disability in families, separation, divorce and step-family life, eating disorders, fostering, adoption and kinship care and substance use.

Individuals:

As well as couples and families I have experience working alongside individuals, with a range of presentations. These include low mood, anxiety, anger, loss, school refusal, difficult attachments, relationship difficulties with peers and family, neurodevelopmental disorders and substance misuse.

As a therapist I draw upon a wide range of models, depending on the need/development/life stage of the individual or family. As an experienced practitioner I aim to work collaboratively with clients ultimately promoting wellbeing and increasing emotional resilience. As a therapist and AFT registered supervisor I adhere to both the AFT and UKCP Codes of Ethics. I am passionate about good practice and evidence based practice (NICE guidelines) in order to safeguard others and promote positive outcomes.

I also provide consultation, training and supervision to other professionals.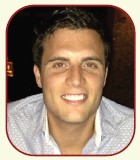 Dr Pasquale Kornecki
Clinical Psychologist
Doctorate in Clinical Psychology
M.Sc Psychology
B.Sc(Hons) Psychology
HCPC registered
Member of British Psychological Society
Trained in EMDR
GDPR Compliant
I have worked in the NHS for 8 years and I presently work as a clinical psychologist supporting children, young people & their families. I work with children who suffer from anxiety & panic, OCD & social phobia as well as depression & behavioural difficulties. I have experience in supporting children & young people who have difficulties relating to self-harm as well as those on the Autistic Spectrum (providing both assessment & therapy). I have recently completed my training in Eye Movement Desensitisation & Reprocessing (EMDR) & work with children suffering PTSD. As part of my training I have developed skills in delivering cognitive behavioural therapy (CBT), acceptance & commitment therapy (ACT) one of the 'Third Wave' therapies of CBT & mindfulness to children. I believe in being able to offer a range of well-evidenced approaches tailored to best support the children & young people I work with.

In my private practice at The Rooms I currently am involved in undertaking assessments for children with possible ADHD and ASD and in providing medico-legal reports.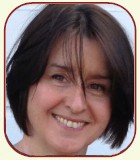 Mary Thompson
Cognitive Behavioural Therapist
BABCP accredited
Post Graduate Diploma in Cognitive Behavioural Psychotherapy
Postgraduate Diploma in Careers Guidance
BSc (Hons) PsychologyGDPR compliant
GDPR Compliant
I am a qualified Cognitive Behavioural Therapist accredited with the British Association for Behavioural and Cognitive Psychotherapies (BABCP). I can work with a range of mental health issues including Depression, Social Anxiety, Health Anxiety, Panic, Generalised Anxiety Disorder (Worry), Obsessive Compulsive Disorder and Phobias. I also work with Low Self-esteem and Sleep.

I have 25 years of experience working with adolescents in a range of roles including Careers Adviser, Connexions Personal Adviser and Drug and Alcohol Worker. I have more recently worked with adults of all ages as a CBT therapist.

I bring a warm, empathic, compassionate and non -judgemental approach to my work with clients, quickly putting them at ease. .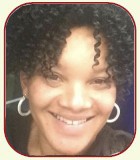 Pam Allen
Cognitive Behavioural Therapist and Person Centred Counsellor
MSc in Cognitive Behaviour Psychotherapy 2017
Diploma in Person Centred Counselling 2011
BSc (Hons) Child and Adolescent Mental Health Practice 2011
Diploma in Life Coaching
Post -Graduate Certificate in Psychology 1999
BSc (Hons) Psychology of Human Communication and Marketing 1998
BABCP Member
GDPR compliant

I have worked within the NHS for 10 years working with children and young people aged from 3-16 years of age. I have mainly worked with children within their educational settings on promoting positive mental health and resilience. Initially part of TAMHS (Targeted Mental Health in Schools) service I have worked with children and their families on behavioural difficulties, anxiety, depression and self-harm. Prior to this position I worked for 10 years within a Behaviour Support Service with children who had either been excluded from school or were at risk of being excluded. As a qualified CBT Therapist I am able to work on a range of mental health issues such as Generalised Anxiety, Depression, Social Anxiety, Panic, OCD, Phobias, disordered eating, sleep difficulties, trauma, grief and low self esteem.

I have a particular interest in using Mindfulness and Self- Compassion with children and their families to navigate the many challenges of childhood and adolescence.

My approach is firmly based in reducing the stigma around accessing therapy and in normalising mental health difficulties as something that we will all experience at some stage in our lives. I like to make sessions fun (if possible) using a range of techniques (e.g Art or Toys) so that the young person is able to express themselves as clearly as possible.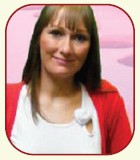 Jenny Williams
Dietitian & Counsellor
M.Sc Nutrition & Dietetics | Post Grad Diploma Counselling
Post Grad Cert Sports Nutrition | PG Cert Eating Disorders
M.Sc modules in CBT, Obesity & Eating Disorders
BACP accredited counsellor | Registered with HCPC & BDA
GDPR Compliant
I have worked for the NHS since 2007 & also in the private sector as an accredited counsellor & registered Dietitian. As a Dietitian I specialise in working with adults & young people with Eating Disorders as well as their carers'. I also work with people with specialist dietary needs such as diabetes, IBS, PCOS & people who participate in sport. I offer Weight Management sessions for those who wish to lose weight & keep the weight off. Within my role as a counsellor I offer a safe, non-judgmental space for people to explore their difficulties. My specialist areas include bereavement, eating difficulties, relationship problems, low mood, stress, workplace issues, personal development, low self-esteem/confidence.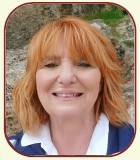 Nicki Livesey
Counsellor, Play Therapist and Family Mentor

Advanced diploma counselling
Advanced diploma family mentoring
BTec hospital play specialism
Listening through play course
BACP member
Member of GCH ( trainee hypnotherapist)
GDPR Compliant

My name is Nicki Livesey, I am a person centred counsellor which enables me to work with Adults, Teenagers and Children.

My speciality is working with Teenagers and Children especially with behaviours associated with ADHD Dyspraxia Autism as well as Deliberate Self Harm, School Phobia, Depression, feelings of Sadness, Anxiety, Loss, Seperation and living with Addiction, Anger Management, Confidence Building, Bullying are a few to mention.

In my sessions I often use therapeutic play, (listening through play) for my younger clients, although my teenagers and adults love a bit of play dough too! I can offer practical support for families/Carer's with behaviour issues and also support for Parents who maybe new to a diagnoses.

I offer a very warm confidential welcome and a setting which many of my adults have said makes coming to therapy very relaxing. I can offer therapy for Anxiety, Bereavement, Depression, Seperation, living with Addiction, family issues, feelings of Sadness and many more difficulties you maybe experiencing.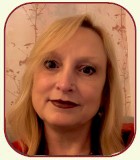 Rachel Curtis
Psychotherapist & Counsellor
Teaching & Supervising Transactional Analyst (Psychotherapy) TSTA(P)
Certified Transactional Analyst (Psychotherapy) CTA (P)

Diploma in Counselling
Cert. Advanced Play Therapy
Cert. Cognitive Behaviour Therapy
Watch, Wait & Wonder
Webster Stratton Parenting –The Incredible Years
UKCP Accredited Psychotherapist
BACP Registered Member
Accredited UKCP Supervisor
EMDR Pending
Counselling Lecturer
GDPR Compliant

I am a highly experienced integrative psychotherapist, with 19 years clinical experience. My model of therapy offers flexibility and adaptability to your each child or young person I see.

My experience is within children's services in the NHS and private healthcare. I have also worked with social services, the criminal justice system and third sector organisations supporting children & young people.

I work with issues such as:

Grief and loss
Identity Loss of Meaning
Family relationships
Gender and sexuality
Sexually harmful behaviours
Attachment issues
Depression
Anxiety
Trauma
Abuse
Self-harming behaviours
Bullying
Self-esteem and confidence

I use a variety of tools, techniques and approaches in my work, which is one of the joys of Transactional Analysis. There's no set process, rather it is a collaborative journey towards a mutually agreed goals or purposes. With young children I use a variety of play therapy materials, such as sand, miniatures, puppets etc. I find teenagers prefer talking to play, however may use music or media during therapy. I all depends upon the individual and my intent is that your child or teenager feels listened too and valued in the therapy process.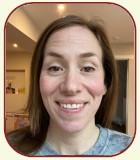 Anna Dagnall
Cognitive Behavioural Therapist

BSc HONS psychology
INLPTA Dip NLP
Dip in professional studies in nursing (Mental Health)
BSc HONS Psychosocial Interventions for Psychosis (CBT and early intervention)
PGDip Cognitive Behavioural Therapy (CYP)
PGCert Supervision skills for mental health professionals
BABCP provisionally accredited (working toward full)
GDPR Compliant

I am a qualified mental health nurse and CBT therapist and I have worked in the NHS for 14 years. The first five years in acute adult mental health services and for 9 years in CAMHS (Child and Adolescent mental health services). Latterly I have been the Clinical Team Leader and CBT Lead in CAMHS.

I have a special interest in child mental health and I work with a wide range of mental health difficulties including OCD, generalised anxiety disorder, PTSD, social anxiety, specific phobia, panic disorder, low mood and low self esteem. I am particularly interested in anxiety disorders.

I am really passionate about CBT and how it can help young people understand their difficulties and how to tackle them. I take a team work and collaborative approach.

I incorporate other approaches such as NLP and counselling skills.

I am a qualified supervisor and provide clinical supervision for CBT to colleagues and trainee CBT therapists.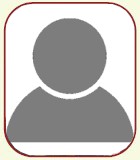 Sandy Gaskins
Counselling Psychologist


GDPR Compliant

I have had three careers during my working life, Qualified Nursery Nurse, Registered Social Worker and Chartered and Registered Psychologist. All three careers have focussed on families and children. As a counselling psychologist I carry out therapy for most presenting issues but do not specialise in Alcohol or drug dependence therapy. I will 'hold' an anorexic client while relevant services are accessed, but do not provide therapy at this is an issue requiring a 'team' approach.

I have worked extensively as an Expert Witness to the Courts on Family Matters – so have a wide experience of working with separated and divorced families, including 'blended' families. I work with trauma, abuse, domestic violence, relationship issues in past or present, and self-esteem. My experience and qualifications also include working with families relating to learning and physical disability, infant-parent issues, and post-natal issues.

My approach is based in attachment theory, working with long and short-term clients.

I am qualified to administer and evaluate personality and intelligence tests. You will no doubt realise from this profile – I am one of the 'older' therapists!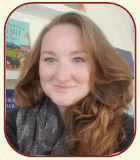 Emma Mahon
Neurodiverse Learning
BA (Hons) in Primary Education
Qualified Teacher Status (QTS)
Specialist Dyslexia Teacher-Approved Teacher Status (ATS)
Post Graduate Certificate in Specific Learning Differences
Post Graduate Diploma in Specific Learning Differences
Masters Units in Specific Learning Difficulties: Consultancy and Diagnostic Assessment
AMBDA Certified Diagnostic Assessor of Specific Learning Differences
NPQML in School Leadership
GDPR compliant

I have always been fascinated by the ever-developing neurological research into different brain types and how a child's neurological profile can impact on the way in which they learn. It became my passion to investigate individual learning styles through diagnostic assessment and to develop teaching programmes designed to match the individual child's optimum way of learning. I began my career teaching both in mainstream and in Specialist Education, as Lead Teacher of Cheshire's largest Resource Provision for children with Autism and Complex Needs. I have also had the opportunity to develop and run an Inclusion Outreach Service for schools, as well as supporting my own school in role as a Special Educational Needs Coordinator.

I have extensive and varied experience in all aspects of Special Educational Needs and Neurodiversity, with Specific Learning Differences (SpLD's), such as Dyslexia, being my most specialist area of expertise. In this particular field I have been called upon to advise schools across the UK, USA, and many other countries around the world, delivering bespoke INSET training for education settings.

I pride myself in providing diagnostic work to children and young people that whether results in a diagnosis or not, provides the child with an understanding of Neurodiversity, of their own learning profile, and most importantly, an understanding of their own strengths.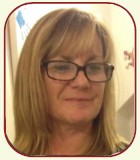 Zara Winstanley
Counsellor for children and young people
BSc (Hons) Psychology
PGDip Counselling & Psychotherapy
Advanced Diploma In Clinical Supervision
Certificate In Couples Therapy
Certificate In Group Work Adults & Children
Accreditation in Family Substance Misuse Programmes
GDPR Compliant
BACP Registered
I am a Counsellor and Supervisor with 14 years of experience and have worked in a variety of settings; Mental Health team, running children's counselling services, secure residential units with teenagers, supporting young adults on the Autistic spectrum, a GP Practice Group, in a hospice Family Support team counselling family members from 5 years old, pre and post bereavement, in a women's prison working with both the individuals and their family members, facilitating family substance misuse programmes, EAP work and having a small private practice. I have completed a broad range of training and use an integrative approach that can include play and creativity.

I presently work as a Clinical Lead for a local Adult and Children's counselling charity and have my private practice run alongside this.

Very often when something happens directly to our children, or in the context of their life, it is the response they have to the event that can leave us as parents distressed and not knowing how to support them. Some children and young people develop challenging, risky or withdrawn behaviours and emotions, others may start to have difficulty interacting with peers and in other social situations; their responses be them behavioural, through expressions of art and even social media, may be out of the normal range however these responses can be their way of coping.

I customise the therapy to meet the individual's needs and focus on first creating a safe and stable environment to help build up trust so they are then able to express their emotions through which ever medium best suits them. I start the process by meeting with the client and their parent/s and complete a brief assessment to get an overview of presenting behaviours and emotions, engaging the child/young person first and foremost so it can immediately help them to feel in control of the process.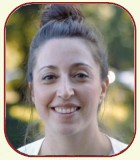 Dr Sara Bardsley
Clinical Psychologist
BA (Hons) Clinical Psychology
Psychodynamic Interpersonal Therapy trained 2016
Doctorate in Clinical Psychology 2016
EMDR trained 2019
HCPC registered
GDPR compliant

I have worked within the NHS for 5 years as a clinical psychologist and specialise in offering assessment, formulation and therapy for individuals with physical and mental health difficulties, which often involves developing an understanding of the links between people's physical and emotional difficulties and supporting them to manage their associated distress.

I have experience of working with children and families in different settings including Child and Adolescent Mental Health Services (CAHMS), community and hospital based physical health settings, and forensic settings in young offender's prisons. I have experience of working with children with a range of difficulties including anxiety, depression, self-harming and suicidal behaviours, attachment and relational difficulties and a wide range of physical health problems, including medically unexplained symptoms. I offer assessment and therapy for emotional and behavioural difficulties in children from secondary school age upwards.

My work with children with physical health problems involves supporting both the child and family to understand and cope with the psychological distress associated with living with and managing a physical health problem. I have experience of working with and liaising with different services that might be involved in a child and families care such as social services, medical professionals, mental health services, and the criminal justice system.

I work in a relational way with both children and families and understand the challenges and impact that emotional and physical health difficulties can have on the family dynamic. I work individually with children but also work with children and families to think about the emotional impact on the family dynamic.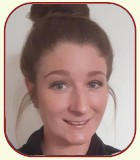 Joanna Page
Counsellor
MA in Counselling & Psychotherapy (Professional training) Salford University 2013
Post Graduate Diploma in Counselling & Psychotherapy Salford University 2011
Bsc in Psychology Manchester Metropolitan University 2008
GDPR compliant

Joanna is a registered member of the BACP and has both a Bachelor of Science in Psychology and a Masters in Counselling and Psychotherapy (Professional Training) from The University of Salford. Joanna offers person-centred and integrative counselling approaches.

Joanna has experience of play therapy and worked alongside The Place 2 Be for many years providing both support to young people and their parents. Joanna works with clients aged 5 years old upwards often incorporating play therapy techniques both within primary and secondary schools and her private practice work.

She has 11 years experience of working with children and young people, supporting their parents, and school staff. Her work with children and young people can be around anxiety or depression and she also has experience of working with clients with additional needs, for example clients with Autism and ADHD.

Joanna also works with adult clients and prides herself on her warmth and genuine approach, building lasting and trusting relationships with her clients. She can support clients with a range of challenges as well as being competent to work with clients of all ages, genders and sexualities. In her previous work Joanna has spent years supporting clients who have experienced bereavements, loss, family separation and those co parenting. She has also worked alongside young Carers. Her specialisms include working with clients who are experiencing issues around low confidence, low self-esteem and relationship problems.

Joanna is available to work with both long and short term clients and is able to offer both daytime and evening sessions.